Our Mission
We can provide architectural solutions for projects of any size. Georgiou & Associates provides quality solutions for your project that meets your needs, requirements, and budget.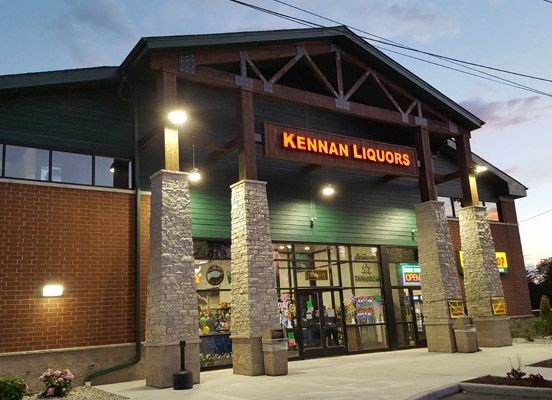 About Us
Nick Georgiou, ALA is the president and principal of the firm. He has over 40 years experience in a variety of building types and services. Nick spent 20 years with a major engineering/architecture firm in Chicago with 14 years as a partner generating over $5 million in net revenues average per year and managing up to 55 employees.
Project experience includes commercial, retail, light industrial, government facilities, aviation projects, institutional, and office buildings Nick has been responsible for projects from $100,000 to over $40 million.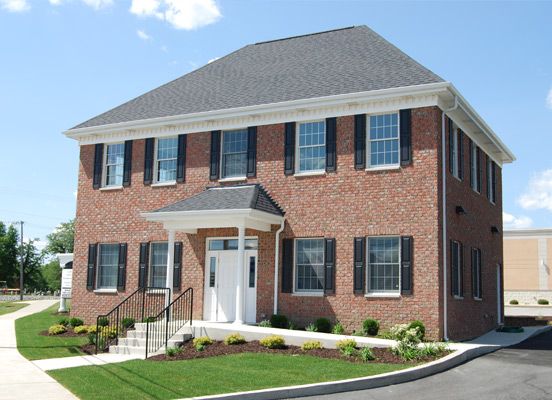 Our Services
Georgiou & Associates Architects provides a complete range of services to our clients.
Programming
Essential to the success of any project is understanding the operations, staffing, and requirements for the project that need to be translated into a building concept. We work with our clients to identify all the functions, uses, and equipment necessary to be incorporated into the building and site requirements.
Planning
Assemble the Programming requirements for the project and translate them into a building floor plan concept, elevations, and site layout for the project. We present options to the Owner to determine what works best for a functional successful project.
Feasibility Studies
Working with a Concept Plan, we will determine the functionality, issues, and financial implications of the various concepts and options to verify that the project budget is sufficient. We can also review various finishes, mechanical, structural, and electrical systems to select the best option for long term benefit and life cycle costs.
Design
The Owner's preferred Concept Plan is designed for aesthetics, efficiency, functionality, and conformance to approved criteria. Design extends to all engineering disciplines as well as the architectural character of the finished building. The effort encompasses applying the design to construction documents that will be utilized for permitting and construction bidding.
Bid Assistance
Georgiou & Associates can provide bid support services including managing the contractor selection and subcontracting process. We will distribute construction documents for competitive bidding, review and analyze bids, and make recommendations to the Owner for selecting a construction contractor.
Construction Administration
The construction phase of the project requires architectural and engineering input to review shop drawings, period site inspection, verification of construction progress to the owner for pay requests, and verifying final completion of the project for occupancy.
In addition, for the owner and client that requires assistance in the pre-planning and planning stages we offer:
Site Selection Evaluation
Zoning Conformance
Zoning Variance Consulting
Public Hearing Presentation & Assistance
Financial Feasibility
Project Budgeting
Owner representation is available for that busy client who needs a project manager to advise, consult, and make recommendations to the owner for architect selection and management, contractor recommendation and management, and assistance on construction administration, project completion and move-in.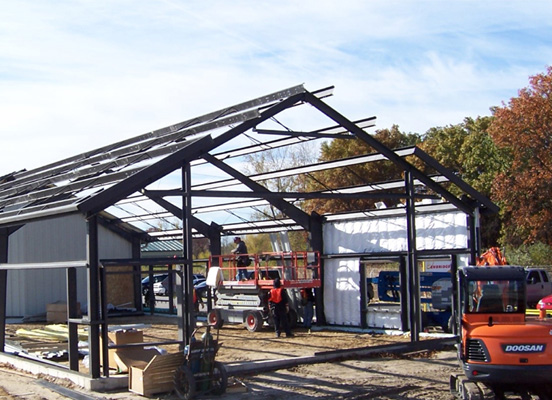 Financing Your Project
Georgiou & Associates Architects believes that the total project should be considered by the client. We offer financial referrals and consulting, budgeting review, project feasibility, and total project budgeting to cover "hard" and "soft" costs that are a part of any project. We can prepare and present a financial pro forma to verify the project's financial success. Let us help you evaluate your project, develop a project budget, and assist you in designing and building your facility from inception to completion.
Request Information
Photo Gallery
We cover a wide range of commercial, retail, office, and light industrial projects. Contact us for additional information on our projects and capabilities.